Deadline for your votes is August 20, 2020
The link to the online vote can be found at the bottom of the page, below the statements of the candidates.
1. Election for ESHG President-Elect 2020
A person is first President-Elect for one year, then President for the second year and finally Vice-President for the third year. Once a person has been elected President-Elect he/she shall automatically assume the positions of President and Vice-President in the subsequent years. Thus the "presidential cycle" lasts three years during which the person will participate in policy development and implementation through the Executive Committee and other committees of the Society.
If not already a Board Member, the President-Elect will automatically start a complete term as Board Member upon his/her election. If already a Board Member, the term will end after the Vice-Presidency, or when the full 5 years on the Board has been served, whichever is the later.
Prof. Philippos Patsalis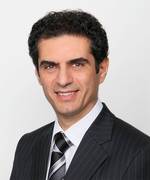 I am Prof. Philippos Patsalis and wish to be considered to serve as the President of ESHG.
For the last 25 years I have been an active academic, researcher and administrator in the field of human genetics. I served the community by holding various leading and prominent positions. Most notably, I was Minister of Health for the Republic of Cyprus, Professor of Human Genetics in the University of Nicosia Medical School and the Cyprus School of Molecular Medicine, Director of NIPD Genetics biotechnology company, two terms as elected board of the ESHG, president and founding member of the CSHG and several international boards and councils.
Moreover, I was Chief Executive-Medical Director for the Cyprus Institute of Neurology and Genetics the largest academic, research institute in Cyprus. During my tenure, I founded and directed two Genetics Departments which provided research and diagnostic services. I also founded the Cyprus School of Molecular Medicine, for which I served as Professor, Provost and Executive Director. It's my honour to hold the title of Distinguished Professor.
Since 1995 I have actively participated in ESHG and served two terms as an elected member on its Board of Directors. I am fully committed in using my extensive expertise and to work closely with my fellow ESHG board members for the advancement of ESHG's aims on policy, education and international liaisons.
---
Prof. Borut Peterlin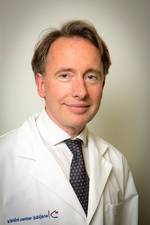 Dear Society members,
With this letter, I would like to express my sincere interest in serving as the president of the ESHG.
In more than 30 years of career in medical genetics, I witnessed and participated in the fantastic development of a new medical profession, which was possible not only due to numerous technological and scientific achievements but also through wise and innovative activities in health policy.
I had privilege to initiate the Slovene Association for Medical genetics, training programs in clinical and laboratory medical genetics, to coordinate development of Slovene national plan for rare diseases and currently to coordinate the Slovene Genome Project. At my institution, we developed advanced genetic services and educational expertise not only to the national but also to regional health systems which are still developing genetic health services.
As a past member of the Board and member of society's PPPC and Quality committees, I had a chance to familiarize myself with the functioning of the society and contribute to its policies and quality of genetic services; I initiated the quality scheme for genetic counseling.
Due to novel technological developments, our profession and society has the unique opportunity and responsibility to be the key player in the development of »genomic medicine«. As a president, I would love to contribute to this process both within the ESHG, within major European initiatives (Rare 2030, 1M+ European genomes, European Reference networks, Exposome projects) and in collaboration with other European medical societies.
Thank you for your consideration.
Yours, Borut Peterlin
2. Election of ESHG Board Members August 2020 - May 2025
The ESHG truly appreciates the nomination of a total of 8 candidates for board membership this year. They will run for the 7 vacancies within the ESHG Board. Please find their motivation letters and pictures in alphabetical order below.
You have up to five (7) votes, to be allocated among nine candidates. Should you wish to elect e.g. only one person, only one vote will be counted.
Olga Antonova, MD, PhD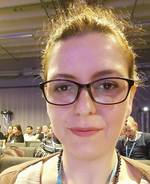 Department of Medical Genetics, Medical University of Sofia, Bulgaria
Dear colleagues,
My name is Olga Antonova, MD, PhD. I am a nominee for ESHG Board Member. I am confident in my being a valuable Board Member, because my professional background, media presence and project management abilities give me the opportunity to build and organize effective support teams that offer innovative approach in realization of the ESHG initiatives, and promote the ESHG with sociopolitical roles.
I am experienced medical geneticist, senior assistant professor, scientific leader and I am skillful in balancing organizational objectives and productive relationships. As a representative of The Young Scientists in Bulgaria, I am active in creating medical articles and implementing scientific and social projects. I strive to have an active media presence through established channels of communication to accelerate the knowledge transfer. This gives me confidence in my ability to significantly benefit and contribute to the success of the ESHG Journal and Annual meeting by publicising, contributing and stimulating the contribution of high quality abstracts and papers. I strongly believe that as an ambitious professional with collaboration proficiency I will be able to participate actively in discussions and the decision-making process.
Sincerely,
Olga Antonova.
For an additional information, please visit www.linkedin.com/in/olga-antonova-boyanova-b79b6786/
Prof. Dr. Ingo Kurth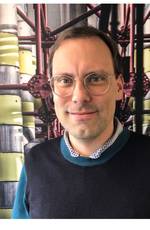 Institut für Humangenetik der Uniklinik RWTH, Aachen, Germany
After studying medicine, I got into human genetics in 2002 rather by chance at a time I wanted to pursue a career in neuroscience. Spending time in the neighboring Institute of Human Genetics I quickly realized how versatile, exciting and innovative human genetics is and how important it is to support patients and families with genetic disorders. That was kind of a turning point in my professional training. In 2016 I became head of the Institute of Human Genetics at the University Hospital Aachen. With a dedicated team, we are investigating the genetic basis of various syndromes and since this year I am coordinating an EU-project on monogenic painlessness. For me, human genetics is a prime example of how European- and worldwide collaboration can achieve a lot for patients with rare disorders. This is where I also see the attraction of working in an international board of human geneticists. I was asked by the President of the German Society for Human Genetics, Brigitte Schlegelberger, and by Olaf Riess, whose term of office on the ESHG Board will end this year, about my interest in joining the board. And of course I would be very much honored to actively participate in the ESHG board!
Dr. Ramona Moldovan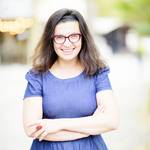 Manchester Center for Genomic Medicine, Oxford Road, M13 9 WL, Manchester, United Kingdom
I am dual trained as a clinical psychologist and genetic counsellor (one of the approx. 100 European registered genetic counsellors). I am currently senior lecturer at the University of Manchester, UK and Babes-Bolyai University, Romania. My clinical/academic experience, in Romania and the UK, gave me an overview of the complexities of different education and healthcare systems. My international research experience has been a fantastic opportunity to understand and navigate complicated funding organisations.
I have been member/co-chair of the Genetic Counselling division of the European Board of Medical Genetics (EBMG), since 2012. I have been actively involved in setting up unified standards for education, practice and registration in genetic counselling throughout Europe. I have been member/co-chair of European Meeting of Psychosocial Aspects in Genetics (EMPAG, 2012-2017) and member of the Scientific Programme Committee (SPC, since 2018) of the European Society of Human Genetics (ESHG).
I have seen first-hand how the commitment of European organisations bring immediate value to our profession, make great contribution to the development and adoption of best practice training models and impact the care of our patients.
I believe my background and pan-European experience can contribute to the academic multidisciplinarity, diversity and enthusiasm within the ESHG board.
Prof. Dr. Markus Nöthen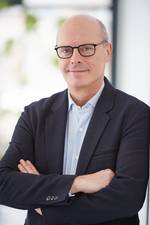 Institut für Humangenetik, Bonn, Germany
Advances in genomic science are occurring at an unprecedented pace, opening up new avenues for diagnostics and therapy. I am convinced that maximizing cooperation across research teams and research sites, as well as the input of diverse scientific disciplines and dialogues with patients, will be essential if the full potential of these advances is to be realised. To achieve this, a dedicated, cross-national community of human geneticists within Europe is essential. I consider the ESHG the perfect platform for this.
I have extensive experience in the design, conduct, and management of collaborative genetic research projects and the translation of genetic research results into clinical practice. Furthermore, I work to support young scientists, with particular attention to aspects of equality and diversity. The work of the ESHG thus reflects my own scientific and ethical goals. I would greatly value election to the board of the ESHG and the opportunity to make an active contribution to the shaping of its future development and vision.
Dr. Júlia Pereira Baptista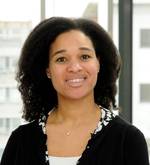 Royal Devon and Exeter NHS Foundation Trust, University of Exeter, Department of Molecular Genetics, Exeter, United Kingdom
I am a clinical scientist in a diagnostic laboratory leading in the provision of a rapid exome sequencing service for acutely unwell children. I am a keen educator involved in teaching and training in undergraduate and postgraduate course programmes and delivering education to healthcare professionals and members of the public.
I would very much welcome the opportunity to join the ESHG board as a member to contribute my knowledge and experience in helping shape the decisions faced by our society at a time where genomics is very exciting but also in need of clear policies and regulations to allow us to realize its potential in a responsible manner. I am passionate about genomics and am dedicated to the challenges that define the era of genomic testing including the uncertainty of results, the predictive implications to the individual, the issue of uncovering misattributed familial relationships and dealing with unsolicited findings. I am a keen networker and being part of the ESHG board would be an unmissable opportunity for me to meet and work alongside like-minded people at this fundamental time when genomics is becoming mainstream in the field of medicine.
Angela Peron, MD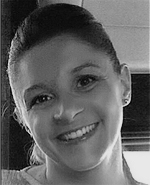 Dipartimento di Scienze della Salute, Universita' degli Studi di Milano, Italy
I am a Consultant in Clinical Genetics in Italy and an adjunct assistant professor at the University of Utah. As a practicing clinician, I have a specific interest in neurodevelopmental disorders and dysmorphology. My research focuses on Tuberous Sclerosis, syndrome delineation, and genetics of epilepsy.
In 2018 I underwent the pilot exam of the European Certificate in Medical Genetics and Genomics, and felt honored to be invited to join the Examination Steering Committee afterwards. Since then, I've been actively contributing to developing the examination strategy and have enjoyed working with wonderful colleagues.
As a representative of the new generation of professionals in the genetics field, I strongly believe in the active involvement of young members in scientific societies. In the past, I stood as a representative for the genetics residents in Milan during my training until 2015, and I organized the Early-Stage Tuberous Sclerosis Complex Researcher Meetings in 2017 and 2019.
As a board member, I would be delighted to promote the involvement and networking of young genetics colleagues across Europe. On the ground of my international experience, I would like to contribute especially to the development of best practice guidelines and am ready to fully commit to support the ESHG values.
Dr. Sam Riedijk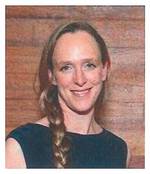 Erasmus MC Rotterdam, Netherlands
I wish to become a board member because I feel responsible for a good continuation of the integration of ESHG and ELPAG. In 2015 I started as a co-chair of the European Meeting on Psychosocial Aspects of Genetics (EMPAG) scientific program committee (SPC). In this position, I have been pioneering for the successful integration of EMPAG into the ESHG. Between 2016 and 2019 the attendance of the EMPAG program increased significantly and the program was increasingly appreciated, also by ESHG attendants. Therefore, our SPCs jointly decided to integrate EMPAG into ESHG starting in 2019. We changed our trademark into ELPAG (ethical, legal and psychosocial aspects of genetics) and now feature our topics every year instead of once every two years. This has been an exciting journey, and working together as one is proving beneficial for all. In addition to highly valuing the ESHG, I feel that after my SPC journey, I have more to give. I expect that being a representative of the ELPAG domains in the ESHG board is a strategic position to contribute to the continuity of the integrated ESHG/ELPAG.
Prof. Dr. Stavit Shalev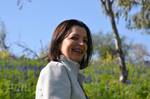 Genetic Institute, Emek Medical Center, Rabin Boul. 21, Afula 1834111, Israel
I am a board-certified Medical Geneticist and direct an integrated clinical and scientific Genetics Institute at the Emek Medical Center in Afula, Israel, an organization committed to inclusivity amongst staff and patients. I am also a Professor at the Rappaport Faculty of Medicine, Technion, Haifa, Israel. My research has covered a wide range of genetic diseases, with a particular emphasis on minorities and consanguineous populations. Nationally, I have led and been involved in formulating policies of advanced public genetic services, with focus on minority populations and their specific features; social, cultural and genetically. I am committed to helping define directions for policies for genetic research and patient interaction, including ethical dimensions, and will contribute in this area on the ESHG Board. I have a wide network of contacts in Europe and North America and I have attended ESHG Conferences since 2000; I regard this conference as the leading genetics meeting for basic and clinical researchers, with connections to patients with genetic diseases. Moreover, since Israel is extremely active in medical genetics, genetic diagnosis and genetic counseling, with an emphasis on state-of-the-art genomic technologies, I will share and contribute the ESHG Board our experience and lessons we have learned.
Prof. Stavit A. Shalev, MD
The current country representation of the board (including Executive Board) is as follows:
| | |
| --- | --- |
| Austria: | 1 member |
| Australia: | 1 member |
| Belgium: | 2 members |
| Cyprus: | 1 member |
| Denmark: | 1 member |
| Finland: | 1 member |
| France: | 1 member |
| Germany: | 2 members |
| Hungary: | 1 member |
| Lithuania: | 1 member |
| Norway: | 1 member |
| Portugal: | 2 members |
| Slovenia: | 2 members |
| Sweden: | 1 member |
| Switzerland: | 1 member |
| The Netherlands: | 3 members |
| United Kingdom: | 4 members |
| United States: | 1 member |